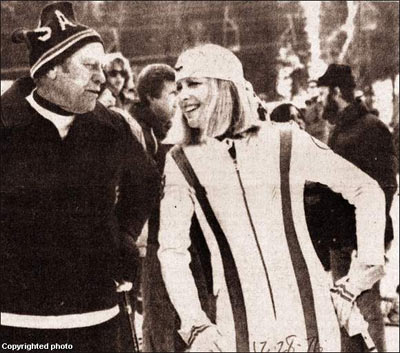 Thirty years before he died, President Gerald Ford skied down a slope in Vail listening to David Bowie.
It was at the end of his presidency, Dec. 27, 1976, when the vacationing Ford joined Olympic skier and Rutland native Suzy Chaffee at the Colorado resort for a few runs.
Telling the story after Ford's death Tuesday in a telephone interview from Arizona, Chaffee said she almost didn't get there.